Home Shows
Detailed Show Information










NEW DATES: Take notice.


October 25-27, 2019
Fall Hartford Home Show
Connecticut Convention Center
Hartford, CT

November 2-3, 2019
Fall Westchester County Home Show
Westchester County Center
White Plains, NY

November 9-10, 2019
Providence Home Show
Rhode Island Convention Center
Providence, RI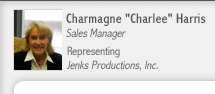 Jenks Productions, LLC.
205 East High Street
East Hampton, CT 06424 Phone: 860.918.0891
Toll Free: 877.721.0628
MA Office: 508.362.2745
Direct Fax: 860.529.7418 General Information & Sales:
Contact Us



Designed & Developed by:
Infotree Web Services
October 15, 2019




Not yet registered?




Exhibition and Trade Show Management
WE'LL SHOW YOU THE WAY!!!

Connect with me on the following sites:



Trade Show Event Management for Bridal, Pet and Home Décor Shows &amp/ Expos

Show Event Trade Show Managers Advertising Opportunities for Vendors and Sponsors at Bridal, Pet and Home Décor Shows & Expos

November 2-3, 2019
The 15th Annual
Fall Westchester County Home Show
White Plains, NY

Participating Sponsors

General Information

Dates
November 2-3, 2019
Hours
Saturday, 11am - 6pm
Sunday, 11am - 5pm
Venue
Westchester County Center
198 Central Ave.
White Plains, NY 10606
Click here for directions.
Event Schedule
Click here to view the schedule.
Special Features
Click here to view show features.
Vendor List
Click here to view the vendor list.
Exhibitor Info Sheet
Exhibitors:
Click here to view the info sheet.

Ticket Information

Ticket Prices
Adults $10.00; Seniors 65+ $8.00; Children 12 and under Free
Discount
Bring a non-perishable food item and receive $1.00 off adult admission. All proceeds to be donated to the Food Patch of Westchester.

Floor Plan

Click here to view the show's floor plan.

Booth Information

Prices
Call For Pricing/Booth Availability
Phone: 860.918.0891
Toll Free: 877.721.0628
MA Office: 508.362.2745
Direct Fax: 860.529.7418
Contract
Click here for printable contract.