Home Shows
Detailed Show Information










NEW DATES: Take notice.


February 16-17, 2019
34th Annual Bristol Home & Business Expo
Bristol Eastern High School
Bristol, CT

March 1-3, 2019
16th Annual Spring Eastern Pennsylvania Home Show
AG Hall
Allentown, PA

March 2-3, 2019
38th Westchester County Spring Home Show
Westchester County Center
White Plains, NY

March 23-24, 2019
26th Annual Western New England Home Show
O'Neill Center Western CT State University
Danbury, CT

March 29-31, 2019
24th Annual Spring Hartford Home Show
Hartford XL Center
Hartford, CT

April 6-7, 2019
7th Annual Plymouth Home Show
South Shore Expo Center
Plymouth, MA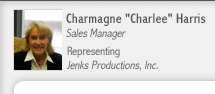 Jenks Productions, LLC.
205 East High Street
East Hampton, CT 06424 Phone: 860.918.0891
Toll Free: 877.721.0628
MA Office: 508.362.2745
Direct Fax: 860.529.7418 General Information & Sales:
Contact Us



Designed & Developed by:
Infotree Web Services
December 15, 2018




Not yet registered?




Exhibition and Trade Show Management
WE'LL SHOW YOU THE WAY!!!

Connect with me on the following sites:



Trade Show Event Management for Bridal, Pet and Home Décor Shows &amp/ Expos

Show Event Trade Show Managers Advertising Opportunities for Vendors and Sponsors at Bridal, Pet and Home Décor Shows & Expos

March 21-22, 2015
The 34th Annual
Westchester County Spring Home Show
White Plains, NY

More details coming soon.

Click here

to view last year''s show!
General Information

Dates
March 21-22, 2015
Hours
Saturday, 11am to 6pm
Sunday, 11am to 5pm
Venue
Westchester County Center
198 Central Ave.
White Plains, NY 10607
Click here for directions.

Ticket Information

Ticket Prices
$10 Adults, $8 Seniors, Children 12 & under FREE

Floor Plan

Click here to view the show's floor plan.

Booth Information

Prices
Call For Pricing/Booth Availability
Phone: 860.918.0891
Toll Free: 877.721.0628
MA Office: 508.362.2745
Direct Fax: 860.529.7418
Contract
Click here for printable contract.